calliescardsandcrafts@gmail.com

Callie's Cards and Crafts 

Visit my store at www.shophandmade.com @ store name: "calliecards" or "Callies Cards and Crafts" to make purchases and view our inventory.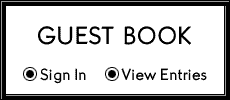 Our handmade card creations are embellished with an array of art mediums such as rich pigment inks, silky powder embossing, sparkling glitter and glitter pens/glue, buttons, tags, beads, various ribbons, assorted cords, chalks, many more embellishments. 

Handmade featured items are available in a small inventory at www.shophandmade.com/store/calliescards...

As a handmade artist,  I am able to offer you that personal touch you've been looking for. My goal is to make all of my customers happy. At Callie's Cards and Crafts I care about the products I sell, and I'd like to share my most important handmade items with you.  I make greeting cards, scrapbook pages, and beaded jewelry items. 

Callie'sCardsandCrafts ® |Northern California

Featuring handmade themed cards: Thank You, New Baby, Get Well Soon, Baptism, Sympathy and Birthday.