calliescardsandcrafts@gmail.com

Callie's Cards and Crafts 

Visit my store at www.shophandmade.com @ store name: "calliecards" or "Callies Cards and Crafts" to make purchases and view our inventory.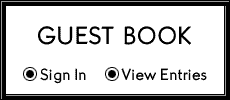 Our handmade card creations are embellished with an array of art mediums such as rich pigment inks, silky powder embossing, sparkling glitter and glitter pens/glue, buttons, tags, beads, various ribbons, assorted cords, chalks, many more embellishments. 

Handmade featured items are available in a small inventory at www.shophandmade.com/store/calliescards...

Callie's Cards and Crafts Gallery

Please contact me with your specific requests, and we will prepare a free estimate.

Send your inquiries regarding items you would like to purchase by visiting the shophandmade.com site at: 

www.shophandmade.com/store/  "calliecards" 

Owl Beaded Necklace ARCHIVE

Silver Tone Finish * Antique Copper * Antique Gold * Copper ......


   Pearls * Pearls* Pearls......

 Glass, Crystals and Crackle Beads.....

3-STRAND PEARL SILVER TONE NECKLACE

Cameo and Vintage Style Pieces

Fashion and Jewelry Trends for  2016, 

                     Vintage is  "IN" !

To view more variety of all the handmade creations, go to:

http:\\www.shophandmade.com go to store:  "calliecards".

New 2016, May inventory previewed here is in process of being added to inventory at  shophandmade.com. For purchases check the site in at least 7 days

Visit our Pinterest at our board: "calliescardsandcrafts.com"

Sign my guest book go to the top of the page. 

Thanks for visiting, come back soon.

LUSCIOUS VANILLA AND BUTTERSCOTCH  COLORED CHAIN OXIDIZED BRASS ACCENTS

 VINTAGE AND VINTAGE CHAIN 

Last updated 05/22/2016 1:54am

Victorian Style......    cameo oval earrings                            *    oval cameo floral    *                                              *   oval cameo flower bead  *

Old World Style Cameos Antique Bronze