calliescardsandcrafts@gmail.com

Callie's Cards and Crafts 

Visit my store at www.shophandmade.com @ store name: "calliecards" or "Callies Cards and Crafts" to make purchases and view our inventory.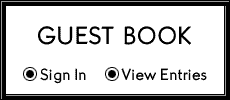 Our handmade card creations are embellished with an array of art mediums such as rich pigment inks, silky powder embossing, sparkling glitter and glitter pens/glue, buttons, tags, beads, various ribbons, assorted cords, chalks, many more embellishments. 

Handmade featured items are available in a small inventory at www.shophandmade.com/store/calliescards...

Callie's Cards and Crafts

Welcome to my website. Callie's Cards and Crafts is my on-line, hand-crafting website on "shophandmade.com. Let me tell you about my handmade crafting journey. It all started for me, 15 years ago, as Scrapbooking was at the fore-front of a girl's leisure time. Truth be known, it really started with a store-bought Baby Book and what do you know, it gave way to Scrapbooking.  

I started learning to make jewelry in 1993. Over the years I made pieces for my self, and fixed items for my self and others.  In 2015, I decided to make a few pieces to post on shophandmade.com.  My favorite style is to create a beaded item with an antique finish or vintage look. Antique finishes in gold, brass, copper or silver are fun to create. The rich deep colors are what make a lot of glass beads, cameo and crystals really pop. Many of the cameos introduced on the webpage are hand-painted, dry brushed, pigmented and lacquered by my hand.  It is a thrill to take a raw item and apply layers of antique color  and lacquer the surface.  Almost all of the cameos [brooches, necklaces, earrings, rings] in my inventory I created to achieve a certain look.  Some other items,  are also treated with that process of 3-5 layers to achieve a certain look.

The look I create in beaded items are usually  not from a pattern. It starts with a vision.  My creation of any item is to certainly use quality materials, and to make it exceptional. Other artists, may not create the antique finish vintage style I like to create. Some may post similar handmade items, but my creations are special to me, I think they are the best and they come with a  personal touch.